Writer's Bookshelf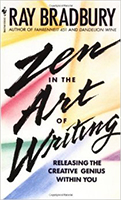 Ray Bradbury, Zen in the Art of Writing
This is a good motivational book, with some hints on how to jump-start the creative process. It's very much about Ray Bradbury, so if you enjoy his fiction, you'll probably enjoy this.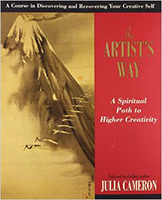 Julia Cameron, The Artist's Way: A Spiritual Path to Higher Creativity
I did this 12-week program at a point in my career when my confidence was wavering terribly and found it a huge help. I continue to do the Morning Pages daily journaling) and have found that writing things down helps me figure things out better than working inside my head. Also, like many, I try to do the Artist's Dates (an "outing" with one's muse, basically) every week but don't always manage it. I'd certainly recommend this to anyone feeling blocked.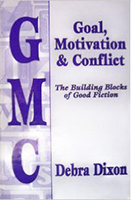 Debra Dixon, Goal, Motivation and Conflict: The Building Blocks of Good Fiction Gryphon Books for Writers, 1996, ISBN: 0965437108.
I usually do GMC charts a la Debra Dixon for at least the hero and heroine when I'm starting a book, and revisit them when troubleshooting weak spots. I like combining the GMC model with principles from The Writer's Journey.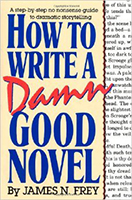 James N. Frey, How to Write a Damn Good Novel: A Step-By-Step No Nonsense Guide to Dramatic Storytelling
When I bought this, I'd already published a number of novels and found that I already knew much of the material. Nevertheless, it's good stuff and I recommend it to beginning novelists.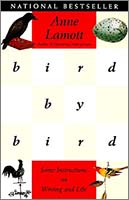 Anne Lamott, Bird by Bird
A blend of motivation and craft, also full of the personality of its author. There's lots of sympathetic advice here for the writer's psyche. I loved it more on second reading and plan to read it at least once a year, to remind myself why I write.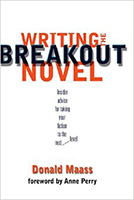 Donald Maass, Writing the Breakout Novel
I see this book as more advanced than most of the others, useful not only to beginners but to competent novelists looking to elevate their work. It's written by a top agent and contains a lot of good insights into what makes for a powerful novel. The accompanying workbook (see below) has the same sort of information along with exercises, so if you want to buy just one, get the workbook.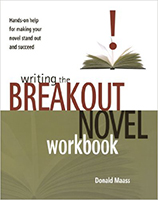 Donald Maass, Writing the Breakout Novel Workbook
I really like having specific exercizes. These have helped me to think out of the box and are good for identifying and strengthening weak areas of a manuscript.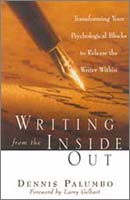 Dennis Palumbo, Writing from the Inside Out: Transforming Your Psychological Blocks to Release the Writer Within
The author is a writer himself and also a psychotherapist, so well-qualified to understand the challenges facing professional writers. I enjoyed his humor and many of his insights, especially about burnout. Overall, the book was comforting and encouraging, but a bit light on specific techniques and tips for overcoming blocks.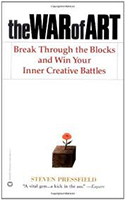 Steven Pressfield, The War of Art: Break through the Blocks and Win Your Inner Creative Battles
I really like his description of resistance (what keeps us from writing), and how a professional writer deals with it. He may come off a bit kick-ass but I enjoy his no-nonsense attitude. His main message is that sitting down and doing the work will in itself help to clear blocks. I believe this is often true, but I also believe that sometimes it's helpful to examine the specific fears that are usually at the root of a blockage. If you find Pressfield's "tough love" approach isn't working for you, try Bird by Bird or The Artist's Way instead. I find all of them helpful at times.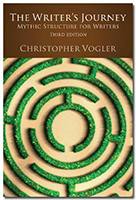 Christopher Vogler, The Writer's Journey: Mythic Structure for Writers
Vogler takes inspiration from Hero with a Thousand Faces, by Joseph Campbell (on my TBR list) and shows how principles of the mythic hero's journey can be applied to screenplays, novels, etc… When I read this, I had already completed 6 books and could see that I'd already included many of these elements in my writing. However, the questions posed in each chapter have been useful in helping to brainstorm my current work-in-progress. I think it would also help in pinpointing weaknesses in a draft. I like the way it parallels the writer's journey with the story hero's.